Croq'Michel
Michel Sarran whose know-how, excellence and audacity have been amply demonstrated, has always had a guilty pleasure: the croque-monsieur!
He confesses he is addicted to this sandwich and decided to share it with you, with a bright concept.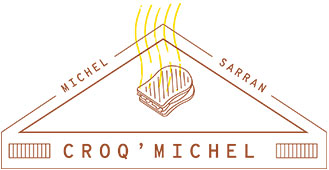 WHAT DOES HE WISH WITH Croq'Michel?

Keeping the authenticity of these delicious sandwiches (a croque-monsieur which is not made up of two slices of toasted white bread is not a croque-monsieur!), while adding his style, with a range of flavors from all over the world. And not to mention the final touch linked to his roots from the Gers department. Indeed each croque-monsieur will be golden not with butter but with duck fat, whose flavor and nutritive qualities are clearly evident!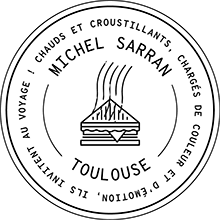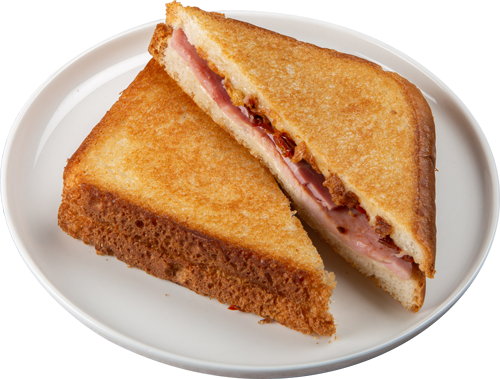 Croq'Michel IS ALSO COMMITTED TO: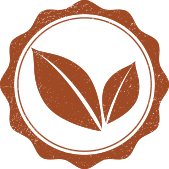 Reducing plastic use in its packaging
Limiting and separating the wastes
Using fresh products